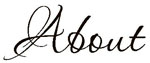 Flower Jewelry, Hair Flowers, Butterfly Jewelry
Stranded Treasures is original handmade flower jewelry, hair accessories and butterfly jewelry personally hand sculpted by Sharlene Maher in her home studio in Florida. Her finely crafted clay flowers and butterflies offer unique, non-mass produced, true artisan products.
A wide variety of components and colors are available. These feminine designs are popular with bridesmaids, anniversary, wedding jewelry, romantic, personalized gifts and everyday wear.
Read more...
Handmade Flowers and Butterflies