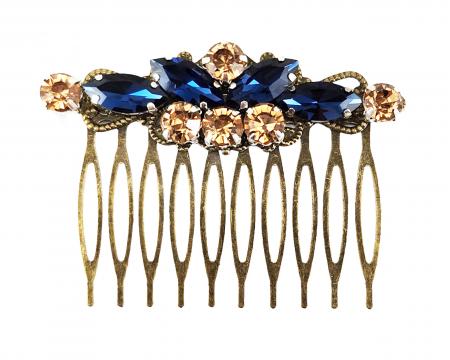 Navy Bronze Hair Comb
Navy Bronze Hair Comb
Description
Handmade navy rhinestone bronze hair comb with ivory stone accents. The dark blue stone hair comb measures 2.5 inches wide and is perfect for a decorative embellishment to your hairstyle or a side comb.
-Rhinestone Colors : Ivory (small stone) Navy(oval stone)
-Length : 2.5 inches
Handcrafted, made-to-order. Ready to ship in 1-3 business days.
PRODUCTION • SHIPPING • PACKAGING